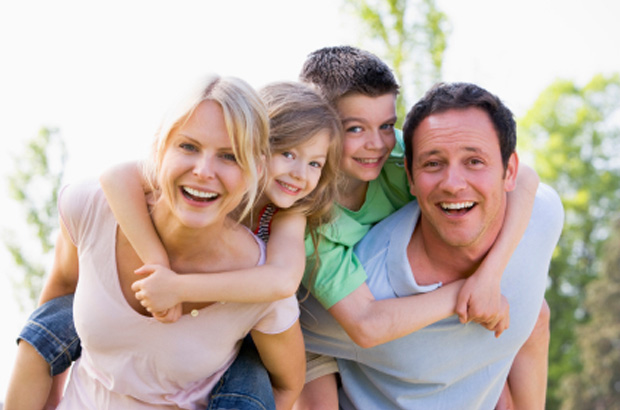 Client Testimonials
At Rhoads Dental we put our patients first. It is our goal to not only change your life and change your smile, but to make that process an enjoyable one for all of our clients. Our goal is to make you feel like you are family.
You may also visit our
Before & After Smile Gallery
to see how we helped many of our clients achieve a great smile.
Below are a Few Testimonials from People Just Like You!
"Dr. Rhoads has been our primary dentist for several years. We have been pleased with the excellent care and professionalism that he and his staff project ¦along with this, the friendly atmosphere and kindness make us feel very comfortable. We could not be more pleased with Dr. Rhoads, his staff, and dental care we receive."
- Bill & Doris
"Several years ago, I tripped, fell and broke my two front teeth. The dentist that originally did the repair used porcelain over metal crowns and the metal was visible through the porcelain at my gum line, leaving an ugly dark line that made me very self conscious of my smile. Then I met Dr. Rhoads, who recently replaced my crowns with new porcelain crowns and even took special care to prevent the metal post, which was part of the original repair, from showing through the porcelain.
- Janet
"Dear Dr. Rhoads, I love my new smile! I had a real adjustment to make, after over 30 years of smiling a certain way; I feel rejuvenated and have more confidence! Thank you for your patience and your team's consideration. I was scared, but thanks-be-to-God that he gave you a wonderful talent. You're very special to our family and to our community! Because of you, I feel so much better in the corporate world. Why did I wait so long? Kindest regard and sincere gratitude.
- Sandra